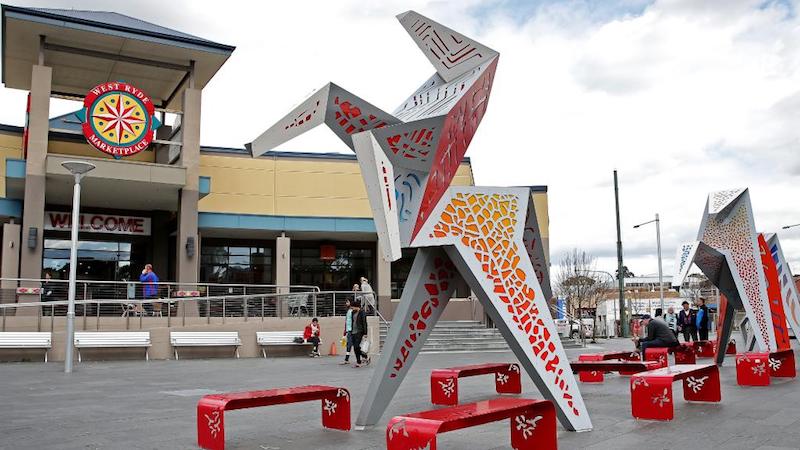 The horse statues at West Ryde Plaza have come under attack again for causing multiple injuries to shoppers, with locals pushing for their removal.
The Horses sculptures – by Stonehouse & Mills – reflect the history of the suburb's beginnings in the early 1800s and were designed in collaboration with West Ryde Public School students who arranged patterns based on the Parramatta River and the aerial views of the suburb.
Since their erection in 2013, they have been surrounded by controversy. Council workers sawed off the tail of one horse in 2014 due to its sharp point and the potential danger it posed to children.
Debate around the installation sparked again when a man split his head open in November last year, and many shoppers have called for their removal after pedestrians were injured walking into the sculptures.
Although seats and plants have been installed around them, Ryde Mayor Bill Pickering said that didn't stop people from colliding with them.
"People just don't take notice anymore – they're looking down at their phones and things like that," Cr Pickering said. "Personally, I actually like the sculptures, they're very attractive and they light up at night – but my view is public safety has to come first."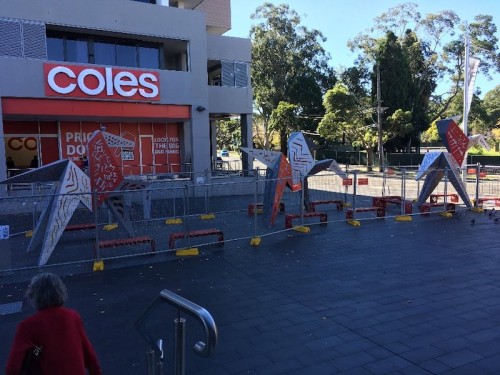 A spokesman for Ryde Council said following a meeting last December the council had resolved to remove the sculptures from West Ryde Plaza.
"Council is currently exploring other locations to relocate the artwork within the City of Ryde. Until a suitable location is determined, the artwork will be fenced off at West Ryde Plaza," he said.
But now the Ryde Chamber of Commerce, which owns the statues, has decided to relocate the sculptures – a decision made without consulting the public, and one several councillors disagree with.
"I don't necessarily agree with the majority decision as I feel there are probably more people who walk into power poles and trees all the time, or trip over footpaths," Labor councillor Justin Li said. "For as long as there are people, there will be people who walk into things. I don't think we can always bubble wrap everything."
The sculptures will now go into storage until an appropriate location has been found.