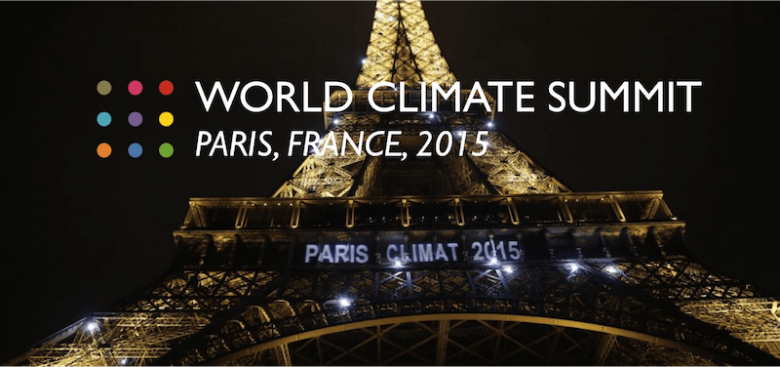 The deadline for the international community to reach a new universal agreement on climate change in Paris is 11 December, 2015.
In anticipation of the looming deadline, the Australian government this month announced it will reduce greenhouse gas emissions by at least 26 per cent below 2005 levels by 2030. In making the announcement, Prime Minister Tony Abbott said that Australia was committed to "making a strong and credible contribution to the international effort to tackle climate change".
The only problem, of course, is that the Prime Minister's statement is completely untrue. Consider the following:
Since 2013, the Abbott government has undermined every existing mechanism to reduce Australia's greenhouse gas emissions
The government won't announce any of the emissions reduction policies until 2017-18
Tony Abbott is personally running a campaign to prop up a dying coal industry.
Since forming government, the coalition has abolished carbon pricing; reduced the renewable energy target; presided over a 90 per cent decline in large-scale renewable energy projects; de-funded the climate council; tried to dismantle the Climate Change Authority; and is currently trying to change the law to prevent environmental groups from challenging mining projects in court.
On the second point, it has been four years since the Paris 2015 conference was set as the deadline for all countries to establish how they will reduce their greenhouse gas emissions. As former EU climate chief Connie Hedegaard asked earlier this week, "what has Australia been doing all these years?" The science is settled, the mechanisms for reducing emissions exist, and the international community is acting. Why, then, is our Prime Minister going to sit on his hands for another three years before determining how Australia might actually achieve a 26 per cent reduction?
On the final point, it's widely accepted that new coal mines are not compatible with international efforts to reduce greenhouse gas emissions. James Hansen, former head of the NASA Goddard Institute for Space Studies, warned the world over a decade ago that "we need to start reducing emissions dramatically, not creating new ways to increase them". The proposed Carmichael coal mine in Queensland's Galilee Basin alone, which is predicted to have a lifespan of 60 to 90 years, would result in annual greenhouse gas emissions far greater than Australia's entire annual emissions.
What the Abbott government's doing here is a shameless exercise in duplicity. They are simply trying to trick the international community into believing that Australia is playing its part in addressing climate change in order to avoid international condemnation at the climate conference. The government has not demonstrated how it will meet the target and one could be forgiven for thinking it has no intention of doing so.
Presenting a fictional target also allows the Coalition to go to next year's federal election arguing that they are committed to tackling climate change. What's more, because the policy detail has been put off until 2018, they can continue to argue that a 26 per cent reduction is possible without a carbon tax or emissions trading scheme, without a strong renewable energy sector, and all without closing any coal-fired power stations.
It sounds good doesn't it?
The scientists are warning that if the world is to have a reasonable probability of staying below 2°C warming, we have to decarbonise fast. According to Australia's Climate Change Authority, at current rates we're on course for a 3-4°C increase in average temperatures. At that level of warming we're talking about no coral reefs, mass extinctions, and the probability that Australia could not feed itself.
As the 2015 climate conference rolls closer, scientists and climate campaigners are urging that the world must reach a satisfactory universal agreement in Paris. Our planet's climate system won't wait for us, and long-term targets without detail on how to achieve substantial emissions reductions are useless. They're worse than useless because they give the impression of serious action.
Australians already suspect that our government is inadequately prepared for the policy challenges presented by climate change. Here's hoping the international community calls them out on it in Paris.