Ali's Wedding, the latest culture clash comedy to hit the Sydney Film Festival, will no doubt find a mainstream audience.
Director Jeffrey Walker (Modern Family, Angry Boys) has made an enjoyable and warm-hearted film, telling an affectionate and poignant story of love that shines a positive light on Muslim-Australian life.
After failing his medical entrance exam, Ali, the son of a Muslim cleric, lies to family about his test results but his dishonesty spirals out of control. The result is that Ali must follow through with an arranged marriage to a girl he accidentally agreed to marry,  except he is madly in love with Dianne (Helana Sawires), an Australian born-Lebanese girl.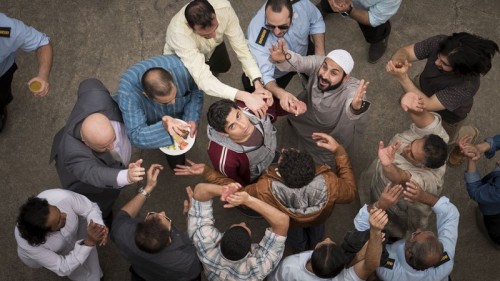 The story is based on the real-life experience of lead actor Osamah Sami, whose arranged marriage lasted less than two hours.
Ali's Wedding is entertaining from start to finish. It features standout performances by the cast, led by Sami and Don Hany as Ali's father. Helana Sawires is delightful in her film debut as Ali's love interest Dianne. Also notable are hilarious performances from supporting cast Rahel Romahn and Ryan Corr as Ali's friends.
The screenplay, co-written by Sami and Andrew Knight (Hacksaw Ridge), is sharp and amusing with an authenticity that perfectly captures family life in multicultural Australia. This effect is powerfully reinforced by Don McAlpine's wonderful cinematography and the deft direction of Walker, a TV director and former child actor whose list of credits includes Neighbours, Rake and Dance Academy: The Movie.
Don't miss this film: Ali's Wedding is the feel-good film of the year. A must see.
It's due for release in Australia on
August 31
.