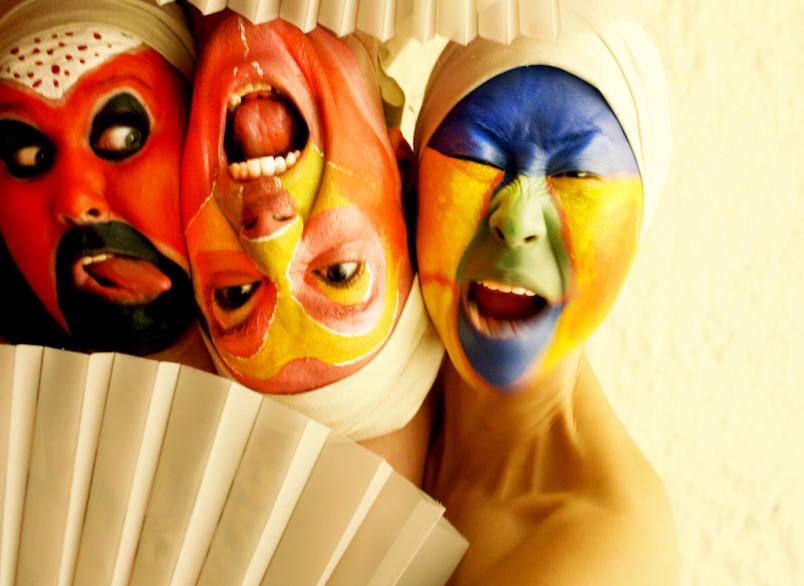 A unique new production, Like Me, will have audiences running wild in an 18th century mansion driving the direction of this immersive theatre experience. The stage is set, the actors are prepared and they are ready for you to run amuck when the show opens on June 18.
Like Me is co-written and directed by Duncan Maurice for his company Mongrel Mouth. It is set in a treatment facility that has been taken over by nine of its former patients who turn it into a "telecommunications junk-yard". This treatment facility is located at Merchants House in the Rocks, made accessible thanks to the Sydney Foreshore Authority's Pop-Up Program.
It was the size of the house and its historic appeal (built in 1848) that drove Maurice to choose this location. "It's got a history you can feel when you walk in. You know you're somewhere that has had a million stories told in it. We create a site-specific work that responds to the venue or the space. So we don't just pop it in anywhere."
"All this consumption, computers and smart-phones and this addiction to technology just so we can look at our friends and ourselves. Where does that go and where does that end up? Then we started researching the e-waste and how it moves around the world and we felt very serious and heavy so we wanted to make a comedy," he said.
In Like Me you are one of the "beautiful people" who has been invited by Poppy, one of the show's characters, to witness one of the greatest moments in her life. As a guest you also have the opportunity to watch the lives of the other patients unfold whenever you want.

The actors have a story to follow, but they will be walking into the unknown every time they perform because the audience influences which way the play develops.
Like traditional theatre, the show contains music, sets, costumes and dialogue, and audiences are welcome to attend just as spectators. But Maurice wants the audience to be part of the play. "It's nice to be passive – you can come to our shows and watch and lurk around and be a total voyeur and that's OK. Or you can become part of the story," he said.
In Maurice's previous productions there were instances where audience members chose who would die, and how. In one scene two women prevented a female actor from entering a room where she was to be raped. "Chaos is our companion. When the audience is really in control of the work – when they're engaged and moulding it, forcing and encouraging the characters to do something – that's the magic of our work," he said.
The actors love the challenge and work through it by knowing their characters, trusting each other and themselves. Maurice says, "We don't want to be doing the same thing over and over again".
Before each show he tells the actors: "The audience is coming, ready or not."
"It is unique and we just want people to enjoy it. We're making it because it's the kind of entertainment we want to go to. And you can't as artists sit outside of something and think it's not good enough. We want to get up and make something."
Like Me opens on June 18 and runs until July 11 at Merchants House, 43-45 George Street, The Rocks. For more  information visit their website.