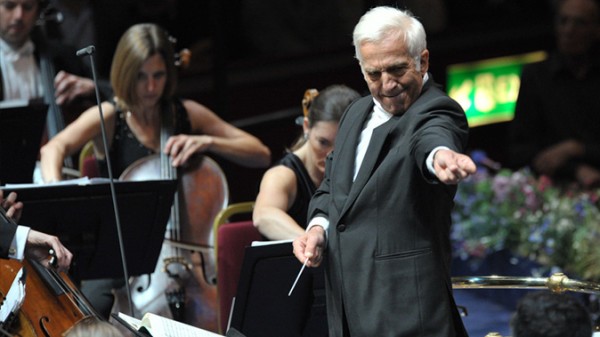 Renowned conductor Vladimir Ashkenazy breaches the divide to the master in this concert version of the Tchaikovsky opera last enjoyed by Sydney audiences in the 1979 Australian Opera production.
The chilly despair of Tchaikovsky's dark masterpiece, set in the aristocratic salons of 18th century St Petersburg, is powerfully recreated in the Concert Hall by a long list of extraordinary talent beginning with the Sydney Symphony Orchestra and the Sydney Philharmonia Choir.
Its other assets: Stuart Skelton among the great Australian tenors; Deborah Humble surely evoking Elms and Elkins; and Andrei Bondarenko and José Carbó in the fine tradition of the lyric baritone.
Here, in the Pushkin tale it is a Russian soldier, Hermann, who seeks to marry the high-born daughter of a countess. From the first chords we are transported to a land of long summer nights and cold winters, filled with riotous celebration and cards. Three cards.
To learn the secret of gambling success, Hermann must coerce the details from the Countess, superbly played by mezzo-soprano Irina Tschistyakova. Tomsky (Carbó) plants the seed for the gambling ploy in his first aria, with imperious, insightful phrasing.
The real centre of the drama is the ecstatic infatuation between Hermann and Lisa (soprano Dina Kuznetsova).
It is rare to find a work that has two of the most affecting arias not for the prima donna or tenor: Humble (as Pauline) brought burnished tone and memorable phrasing to her aria and her set piece salon duet with Kuznetsova (Lisa). But it was youthful Bondarenko (Yeletsky) who swept us up in breathtaking beauty, perfectly matching Tchaikovsky's cantilena.
These two musical gems gleamed, as did some vignettes from talented debutantes: Tabatha McFadyen, Victoria Lambourn and Amy Corkery. The wind and brass 1st chairs of the orchestra showed their impressive ability across the piece: Lawrence Dobell, clarinet and Robert Johnson, horn, stood out in expressing the angst and longing, alongside the authentic sonority of the strings.
Sydney Philharmonia augmented to nearly 200 voices brought thrilling ensemble and true climax to the Catherine the Great finale before interval and the hushed prayer of the gentlemen's chorus rapt in Hermann's uneasy denouement.
A chorus of children express their desire to be soldiers, and their contribution in a tricky part of the work is commendable.
But the night belongs to the knight: conductor Ashkenazy has a verve and impulse that belies his three score years and more. His legacy is a distinctive sound colour in this repertoire; a truly grand spectacle.
 Queen of Spades, Tchaikovsky
Sydney Symphony, Sydney Philharmonia
Sydney Opera House
Saturday 1 – 3 December 2012