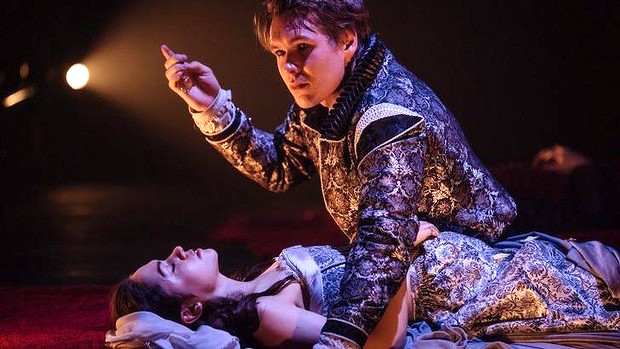 Romeo, Romeo, wherefore art thou Romeo? Art thou Leonard Whiting, who Franco Zefferelli, director of the 1968 classic film, described as having "a magnificent face, gentle, melancholy, sweet, the kind of idealistic young man Romeo ought to be"? Art thou Leonardo Di Caprio, a turf war gangster's dreaming son in Baz Lurhmann's Shakespeare in Miami riff ? Or art thou a zombie, named 'R' in the love conquers all twist on Romeo and Juliet, Warm Bodies?
In answer to the eternal question, Romeo is everywhere in popular culture. And in the Bell Shakespeare production,  he's on stage once more at the Sydney Opera House, hovering under Juliet's famous balcony (isn't that called stalking?)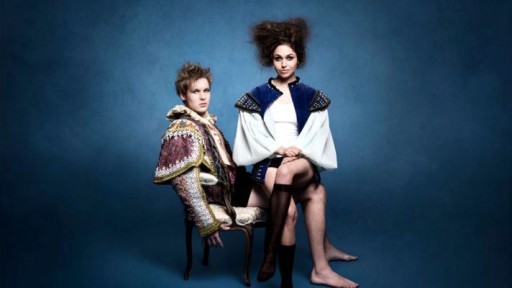 This time around for Ro and Jules, Bell Shakespeare has cast a suitably blond and buff Alex Williams who has previously played Julian Assange and Kirk Pengily in the respective TV series, Underground: The Julian Assange Story and INXS: Never Tear Us Apart. Kelly Paterniti, from that other 'tragedy', Home and Away, plays his adored Juliet whom he famously falls in love with five minutes after despairing over Rosaline. Imagine Romeo on Tinder.
In fact, it's a much more classic production than the punked up promo shots suggest. The play doesn't bring in pop culture references like Baz Lurhmann did so successfully, or contemporise the set as Bell Shakespeare did by staging Henry IV in a London pub. And being Bell Shakespeare, the language also remains resolutely Shakespearean.
It's a sophisticated, clearly acted production with 17th century costuming that glows by the light of large minimalist box candle lanterns. The atmosphere is captivating, if the actors aren't quite so. But perhaps we've seen it too many times before so there's no surprise or spontaneity left in four centuries of Juliet calling for her Romeo. Shakespeare really should have written a sequel. Or a prequel.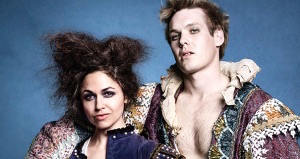 This production seems targeted towards the Romeos and Juliets of this millenium, young students, and if they don't appreciate the production values, at least they will enjoy Romeo's bromance teasing with best friends Mercutio and Benvolio, and the sword clanging choreographed fights. Add to that Romeo's brocade-less bare chest as he climbs down from Juliet's balcony and their star crossed idealism, and many will be left thinking 'lucky Juliet'. But oh, wait. She dies.
Romeo and Juliet appeals to a different audience but this tragedy – worlds apart from Bell Shakespeare's last production, Hamlet,  in which Josh McConville gives a powerful portrayal of the Danish prince under Damien Ryan's insightful direction – showcases once again the versatility of the company.
 And each keep alive the immortal words of the bard, and their continuing relevance.
Bell Shakespeare's Romeo and Juliet is at the Sydney Opera House until March 27; Canberra Theatre Centre April 2 to 9; Arts Centre Melbourne April 15 to May 1.