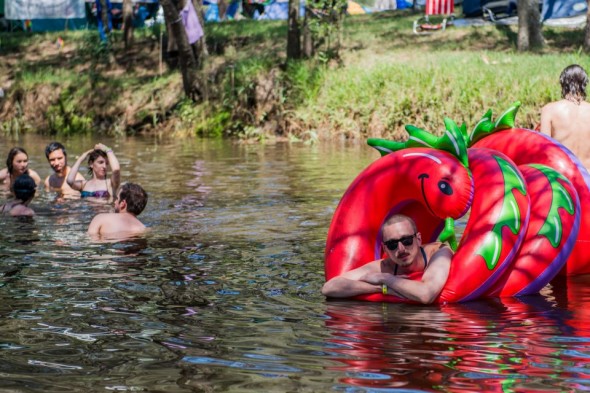 Billed as one of the world's most sustainable, small footprint events, the Peats Ridge Sustainable Arts & Music Festival, is so much more than your run-of-the-mill music festivals. Jessica de Boer gives it a whirl this New Year's.
Call me crazy but I can't think of many better ways to bring in the New Year than by sipping cider and eating Turkish gozleme at a sun-kissed music festival in the stunning backdrop of the Glenworth Valley. And roughly 10,000 revellers thought it a pretty good idea too.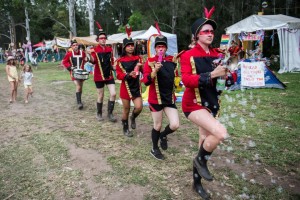 Over three days in the lead up to New Year's Eve, a mammoth program of DJs, bands, artists, theatre and performance troupes were rolled out. The festival consisted of two main music stages (Lyrebird and Bellbird), a few boutique stages including the Chai Temple (a chilled-out haven filled with pillows and the delicious scent of sacred herbs), as well as unique performing spaces including La Toosh, a "gypsy"-run café hosting quirky performances on its roof.
Music acts including John Butler Trio, Sharon Jones and the Dap-Kings, Kaki King and The Herd made up an eclectic mix of local and international talent that fitted the chilled hippie vibe and the green leafy surrounds of Peats Ridge.
Australian outfit John Butler Trio brought in the New Year and wowed the crowd with their hip-shaking roots and jam rock. I've been a huge fan of John Butler for a long time and he certainly did not disappoint. His variety of electronic effects – including distortion and wah-wah pedal – and his unusual finger picking style creates such an exquisite and unique sound that it captivated the audience for an hour and a half.
Another standout was Gold Coast band Tijuana Cartel whose Latin inspired music – with touches of flamenco guitar, trumpet and percussion, combined with house and electronic influences – had the Bellbird stage heaving on the first official night of the festival. Their popular hit "Letting It Go" went off as one of their final songs.
A quick stroll over to the Lyrebird stage had me discovering Krafty Kuts vs A-Skills, a delightful culmination of two very talented electronic, beat-box and dance music artists from the UK that had the audience sweating and grooving.
Perhaps the best part of Peats Ridge is the discovery of little-known acts that aren't part of the bigger festivals throughout the year. One stand out was Sydney musician Johnsong at Vic's Disco stage; their hybrid approach to creating live music saw expertly layered rhythms and melodies on a loop with a fantastical musical theatre performance to boot.
Beyond the live music, Peats Ridge is a festival of all things cultural and artistic, from conceptual audience art to dramatic episodes and live art displays. There were naked dining and disco experiences at La Toosh where confident revellers stripped off their threads to bare all with fellow festival-goers. Throwing caution to the wind, I too slipped out of my festival frock and had a brilliantly liberating boogie under the stars!
To add icing to the cake, unique and diverse outfits permeated the valley, particularly on New Year's Eve for the Fancy Dress Parade – from the abstract and symbolic to the just plain weird. Among the best costumes I saw was a group of ice cream makers – including two cones with cherries on top, an old-school ice cream parlour worker and a vintage straw dispenser. It had me craving ice cream all evening.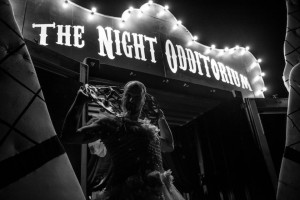 As the nights drifted into the wee hours, all the wide-eyed merrymakers who just weren't yet ready for bed headed over to the "Odditorium", one of the wackiest, bizarre, experimental areas of Peats. It was here that I first heard Mr Bamboo, which is quite a difficult live act to explain. Highly theatrical and unpredictable, I've heard them described as "gypsy swing meets Tom Waits meets Frank Zappa meets Ween". Whatever they meet, Mr Bamboo was raucously fun and an excellent example of the delightfully varied experiences you are surprised with at Peats.
For those of you who haven't yet experienced Peats Ridge, I recommend you consider it for next year. Fabulously crowded with friendly people enjoying a euphoric atmosphere and entertainment to suit all types, it's a cracking way to bring in the New Year.