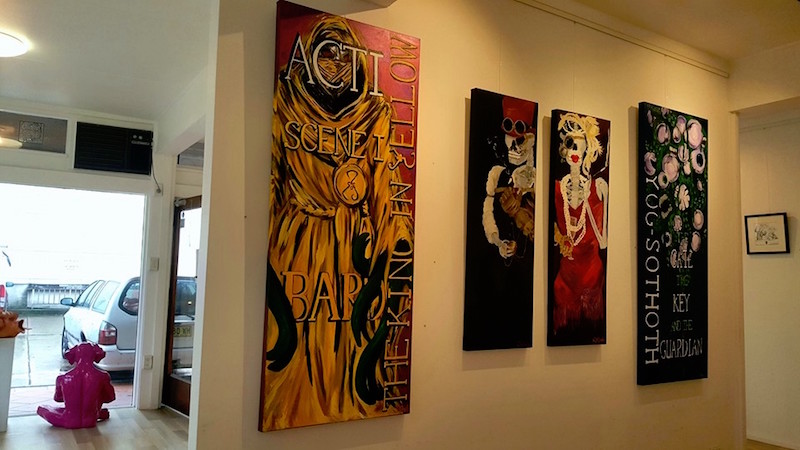 The POP PERSPECTIVES: A Collective Work of Influence exhibition brings to the fore the work of three emerging artists, Angus Olsen, Sarah Naylor and Susan Wood who are originally from the Blue Mountains.
These eclectic artists have come together to express their not-so-secret obsessions with pop culture in film, television, literature and music in 28 paintings, illustrations, mixed media and embroidery that pay homage to some of the world's most popular icons featured in Star Wars, Firefly, Batman, Emily Bronte and HP Lovecraft.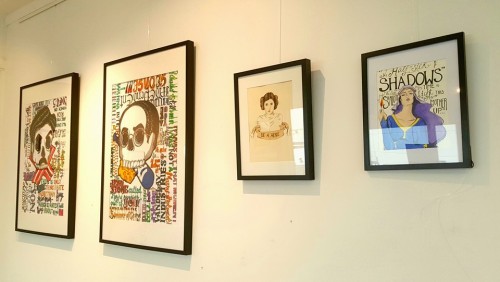 Each artist comes from very different perspectives and it has made for an interesting diversity in the exhibition.
Angus is currently the social media artist for Segafredo Zanetti and formerly an animator for Disney. He brings his comic/latte art style by incorporating coffee as a twist to each scene of his work.
Sarah, a part-time fashion designer, now currently living in Melbourne, is displaying mixed media art and artworks painted in layers of coffee.
Susan, part time freelance artist, is paying homage to her favourite American sitcoms, literary horror of the 1900s and steampunk through large scale watercolour, acrylic paintings and illustrations.
To track their artistic progress, you can find them through Instagram: Angus Olsen @cafexpresso_comics,
Sarah Naylor @optimism__girl, Susan Wood @swoodmakesart.
LikeART Gallery, on Norton Street, Leichhardt, has now extended their week-long exhibition  until the July 17.