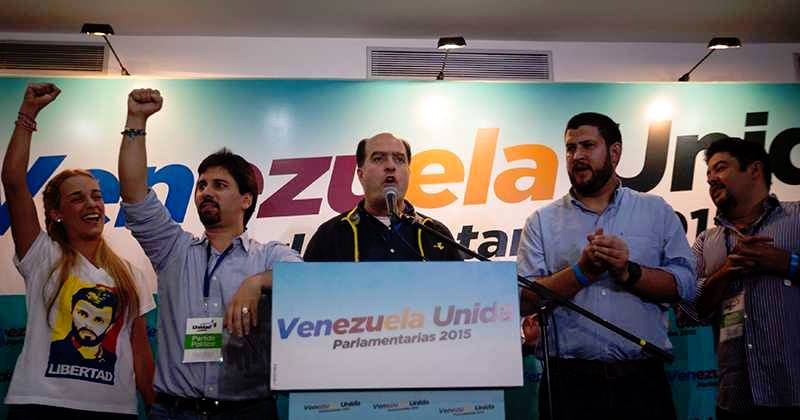 Venezuela's opposition party has won a resounding historic victory in the parliamentary elections on Sunday.
This is the first time the opposition has secured a majority in the National Assembly in the 16 years of Hugo Chavez's administration.
The National Electoral Council (CNE) confirmed that the Bureau of Democratic Unity (MUD) has secured at least 99 seats in the National Assembly while the government has won 46 seats so far.
President of the National Assembly, Diosdado Cabello, retained his seat but is in doubt whether he will retain his role as chairman due to the opposition majority.
A further 19 seats are still in dispute, but the opposition claims to have secured at least 113 seats, ensuring a two-thirds majority in the National Assembly. This will allow them to push for areform of the Venezuelan constitution, sanction fundamental and organic laws and remove the members of the Supreme Tribunal of Justice (TSJ).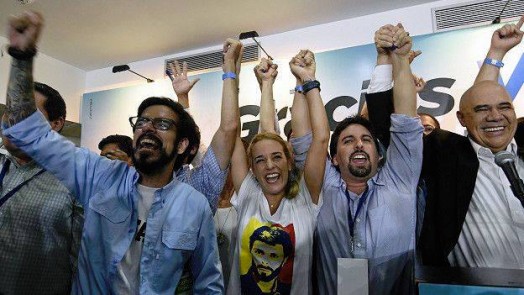 With 100 seats, MUD will have the power to cast votes of confidence in the vice president and ministers, approve constitutional amendments, sanction enabling laws that give legislative powers to the President and appoint and remove members of the CNE.
The result was announced by the president of the CNE, Tibisay Lucena, shortly after midnight and after a long and tense wait.
"We congratulate the people of Venezuela. We ask the winners to manage their triumphs and we also congratulate the losers," said Lucena, who reported that the turnout was 74.25 per cent of potential voters.
Immediately after the press conference, President Nicolas Maduro addressed the nation asking everyone to accept the results.
Parliament goes into recess on December 15 and will resume, with the seats renewed, on January 5, 2016.