Music, performances, colours, lights, lots of queer, rainbows, inclusive goodness and glitter will converge tomorrow night at the Australia Museum. This special edition of Jurassic Lounge on February 19 is the first event for the Sydney Gay & Lesbian Mardi Gras season.
Founder and director at The Festivalists, Mathieu Ravier, says: "Jurassic Lounge on February 19 is selling fast. The Lounge events are only on three or four times a year and this one is going to be a blast."
Ravier, one of the organisers of this colourful party, has great expectations. "This year the event will be bigger and better than it has ever been. Jurassic Lounge is also one of those rare parties you leave smarter than you entered."
People will get to party in the Australian Museum after hours in an event that transforms the city's wildest venue into a colourful celebration of Sydney's vibrant queer culture.
Partygoers will also find vintage games, craft stations, pop-up bars, face painting, live reptiles and a host of surprises on the night. According to Ravier, this has always been a big part of Jurassic Lounge's success: "You never know what you're going to find around the corner."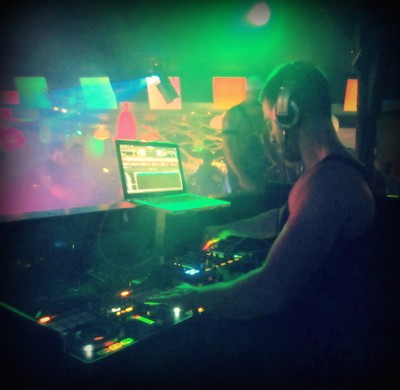 And that's just the backdrop. The party program includes DJ Sveta, Andea Darling and her Giant Dance Lesson and drag artist Carmen Geddit who will perform and emcee the infamous Date Roulette in which willing visitors get paired up and sent on a mysterious 10-minute date somewhere in the Museum.
Performers from Sydney's favourite underground queer party, Unicorns, will also be present with their super queer, inclusive, glittery warehouse party that showcases an abundance of queer performance art.
Coincidentally, Unicorn´s performer Del Cat ran Jurassic Lounge when it first launched a few years ago. She programmed the act and "ran around like a headless chicken" on the night, introducing Jurassic Lounge staples like Date Roulette, comedy confessions and nanna's craft corner.
"It is super badass to come back and help program this special adventure of a night," she says.
Del Cat explains that Unicorns will take over the main stage to kick off the night with a sample package of Unicorn goodness.
"There will be our resident body paint artists decorating people upon entry. Mardi Gras is every queer's Xmas Day x 1000. It is the time where we can freely embrace our sexuality and people can't tell us to quiet down."
It's a chance to feel supported and encouraged by a society that at times does not have their back, she says. "But It also means a ridiculously good time, lots of tweaking and an excuse to take off some of my clothes."
How can you possibly top that? The museum has a go, providing visitors with the chance to chat with scientists, artists and activists on issues they are passionate about – such as "the secret sex life of worms".
Grab your ticket now at www.jurassiclounge.com. Date: Thursday 19 February, 6:30 to 9:30pm, $19 in advance, $22 at the door of The Australian Museum, 6 College Street, Sydney
Please note: Jurassic Lounge is an 18+ event
Presented by the Australian Museum and The Festivalists, in association with Sydney Gay & Lesbian Mardi Gras and samesame.com.au.