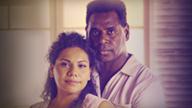 The 2012 Sydney Film Festival will bring an eclectic mix of international and local films to our screens this month. From June6-17, the festival showcases the works of more than 150 directors, including many world premieres.
Opening Night will feature the world premiere of Australian romantic comedy Not Suitable for Children, a film directed by Peter Templeman and starring Ryan Kwanten.
Films in the SFF Official Competition and premiering in Australia are: Alps, Beasts of the Southern Wild, Caesar Must Die, Dead Europe, Gangs of Wasseypur Parts 1 and 2, The King of Pigs, Lore, Monsieur Lazhar, Neighbouring Sounds, On the Road, Tabu and Today.
Other Australian films that will premiere at the festival include Being Venice, Mabo and Paramedico.
Documentaries to keep an eye out for are: Ai Weiwei: Never Sorry, a film about a renegade Chinese artist; Woody Allen: A Documentary; and Marley, from the Academy Award-winning director of Touching the Void.
The Dendy Awards for Australian Short Films will feature ten of the country's finest short films, with the winners announced at the SFF Closing Night ceremony on June 17.
Other festival highlights include a retrospective of Bernardo Bertolucci's works and the Sydney Film Festival Hub which offers free talks, exhibitions and live music performances