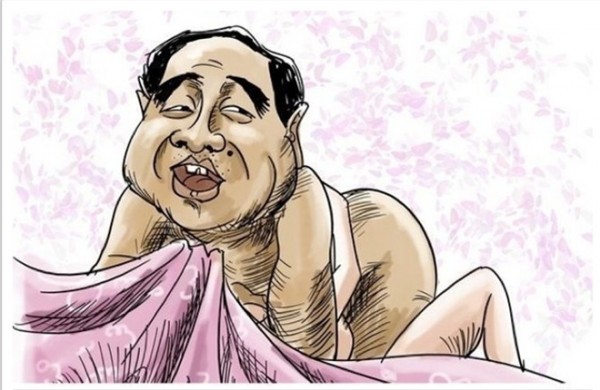 China's anti-corruption drive through social media received its first triumph when a whistleblower leaked a Chongqing official's sex photographs on Weibo, Chinese Twitter.
Zhengfu Lei, the Party Secretary of the Beipei district in Chongqing, was dismissed on November 23, three days after sexually explicit photographs of him having sex with an 18-year-old girl were released online.
China's Central Station (CCTV) called it "63 hours anti-corruption".
The party secretary had accepted sexual services arranged by a local businessman in exchange for preferential treatment in business dealings.
Lei has been dismissed and is now awaiting further sentencing. In the days that followed the publication of the sexual images and video, more scandals involving officials were revealed on Weibo and are now under investigation.
The revelations against Lei became public on November 20 when Ruifeng Zhu, founder of the Renmin Jiandu website, posted screen shots of a video that showed Lei having sex with the young girl.  It included captions that alleged this was a sexual bribe from a local businessman.
After posting the images on his website, Zhu sent the original video to Jiguang Xu, a former investigative journalist at the Southern Metropolis Daily. The journalist re- tweeted the images on his Weibo after the video was verified by a forensic analyst.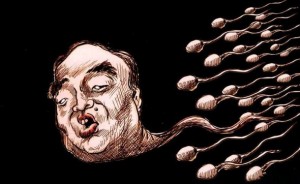 With more than 3 million followers, his tweet caused a huge stir in cyberspace.
Then, on November 22, Xu tweeted on Weibo: "A staffer from the Chongqing Discipline Inspection Commission has invited me to Chongqing to cooperate with their investigation of Lei's sex scandal. Should I go?"
Most of Xu's followers online urged him not to go and called the invitation a "death trip".
"My friend who is a journalist in Chongqing warned me not to be credulous. He told me that Lei has a complicated network in that province and was reported before but is still in power," Xu said.
But the journalist decided to ignore the danger and flew to Chongqing to help with the investigation.
"As a professional journalist it is irresponsible for me to choose retreat rather than seeking truth," Xu said.
The "death trip" fear proved to be excessive pessimism as Xu returned to Beijing safely, a new experience for Chinese members of the public who are very wary of officials.
Millions of people have been closely following the Lei case, and this episode may end up bolstering the determination of China's new leaders to fight corruption.
"I chose a very high-profile way to expose the official's sex scandal via social media. I can't tell you what a bitter backlash this has caused against me. I have a wife and a 5-month-old son and I know what I do may cost me my life," Xu said.
"Chongqing is a place with so many hidden stories; the only way I can do my job is to put myself out there in full public view to ensure my own safety and encourage action against corruption."
Ultimately though, the quick response and effective investigation of the Chinese authorities may convince the public that social media is the new weapon to clear away corruption in China.
Speaking at the anti-corruption conference in Bejing on November 30, the Secretary of the Central Commission for Discipline Inspection, Qishan Wang, said the online exposure had allowed for the quick dismissal of Lei.
"We should listen to the voices on the Internet even when they are condemning us," Wang said.