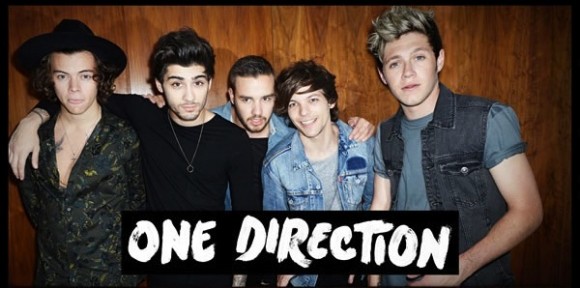 The history of boybands is littered with scandal and heartbreak. Robbie Williams famously destroyed Take That with his departure (though Gary Barlow and the rest eventually proved their worth a decade later). Justin Timberlake happily left his bandmates in the dust as he chased solo stardom.
It is inevitable that boyband members outgrow the music they are required to make, so not many groups ever make it to Album Number Four. But a mere four years after their formation on the UK version of The X-Factor, One Direction has reached this milestone. With no sign that any split is likely in the short-term, this time around they continue their attempted transition to a "real band", taking their influences from rockers of decades past rather than the bubblegum pop of their debut.
While the previous album, Midnight Memories, was an awkward release trying to bridge the gap between the two styles, the imaginatively titled Four may just be the best album of their career – these five originally suburban Brits (and Irishman) take us on a pretty entertaining journey down Route 66.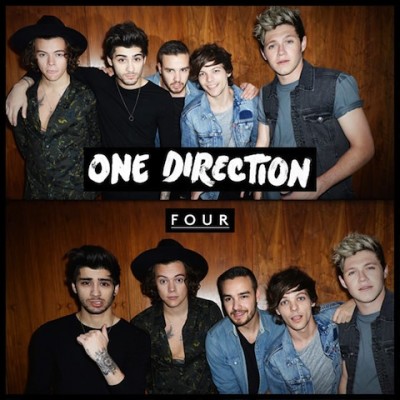 Starting in the 1960s, "Girl Almighty" sees the boys try their hand at a bit of Simon & Garfunkel-inspired folk-pop, while promo single "Fireproof" has some polished harmonies contributing to a cute recreation of The Beach Boys' form of rock'n'roll.
Moving to the '80s, "Stockholm Syndrome" is a great new wave-influenced track that uses a hint of Tears for Fears and Bad-era Michael Jackson. Then there is the album highlight "Where Do Broken Hearts Go", essentially a glossier version of some of Bruce Springsteen's biggest hits – this is going to sound massive on their upcoming stadium tour. Only towards the end of the album do tracks like "Spaces" and the Britpop-esque "Clouds" pass by without leaving much of an impression.
All five members sound in good voice with Harry Styles, Liam Payne and Zayn Malik once again doing most of the vocal heavy lifting. Zayn in particular has developed into an excellent vocalist, with his falsetto used to great effect. But Niall Horan and Louis Tomlinson take their fair share of the microphone, proving to be quite competent vocalists. Louis and Liam have also been on songwriting duty, with writing credits on more than half of the album. None of the lyrics stray too far from the boyband playbook, but there is enough development on show to prove the young men of One Direction have grown as musicians over the past few years.
While none of the gentlemen in question were alive to personally experience the music they are taking their influences from this time around, the decade-hopping nature of the album may help to entertain the millions of parents who have been subjected to their daughters' musical obsessions over the past few years.
But the producers– longtime collaborators Julian Bunetta and John Ryan–have worked hard to keep from alienating their core audience, with almost none of the tracks too guitar-heavy for pop radio. Ultimately, if One Direction wants to buck the trend and continue for many years and albums to come, the band will have to keep finding that balance between the music they love and the music their fans demand.
FOUR was released on 17 November. The band will tour Australia next year:
On the Road Again 2015 tour dates
February 7 & 8: Sydney, Allianz Stadium
February 11: Brisbane, Suncorp Stadium
February 14 & 15: Melbourne, Etihad Stadium
February 17: Adelaide, AAMI Stadium
February 20: Perth, Patersons Stadium