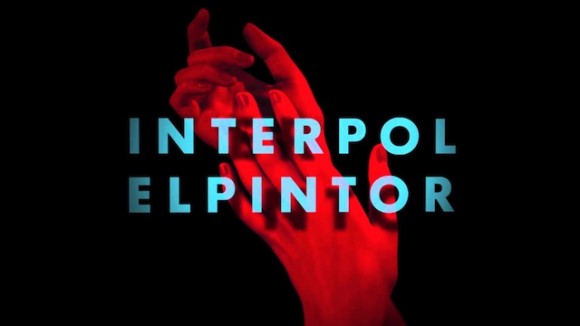 Following on from the incredible debut Turn On the Bright Lights (2002), it's older brother Antics (2004) the wise Our Love to Admire (2007) and the self-titled Interpol (2010) is El Pintor (2014) – 4 years in the making. High expectations are granted for high performers, and El Pintor is not immune to this trope.
There's no mistaking the stereotypical Interpol sound on this album. The low, brooding, apathetic vocals of Paul Banks, the rock, rhythmic and often explosive bass from the drums of Sam Fogarino and the high pitch guitar of Daniel Kessler.
Curiously this is Interpol's first album without bassist Carlos Dengler who left the band after Interpol (2010) was completed. Whether a single bassist was more vital to a band's sound and success than one would regularly assume is an issue that will need more consideration. Any future Interpol releases without Dengler that are as lacklustre as El Pintor will indicate his presence is sorely missed.
I'd be lying if I said I was impressed by this album. It's easy for a critic to sit back and throw stones at the men in the arena, but that's my duty. As artists, the talent of Interpol has always been there and it remains: my main criticism of this album is that it is what you would expect to hear from an incredible unknown indie band's debut EP. You'd tell yourself these young men have incredible talent, and more significantly potential that will hopefully be developed and refined.
But when you consider this is an album from a troupe that released their debut 12 years ago, you can't help but feel a little bored and confused. There's no evolution from their sounds of old, there's not even a strengthening of it. The iconic Interpol tracks "Evil", "Say Hello to the Angels", "Untitled", or my personal favourite "Slow Hands" become reduced to anomalies or diamonds in the rough when compared with the uninteresting songs on El Pintor.
The album begins with promise with the first track "All the Rage Back Home" sounding as though it's an homage to the Interpol sound we have come to know and love  – a salute from the band to their fans with this tempo ascending rock number to show they've still got their meddle, and are back with more vitality than you could have hoped for. Have Interpol evolved beyond past their angst-ridden heartbroken shells you might ask yourself.
Apparently the answer is no. Nothing changed – in fact they seem to have regressed. If you're waiting for a track to grab your head by the ears and then blow them off like "Slow Hands" did, does, and can, you're going to be waiting until the album finishes and your playlist loops around to old Interpol albums.
The album would be more respectable if it was labelled a collection of tracks that didn't have the strength to make the final cut of previous albums. But apparently these songs are new material. Apart from "All the Rage Back Home" no track stands out as one you'd be willing to sacrifice hard-drive space for on your computer or portable music machine.
That all said, it's not a bad album  – it's easy on the ears in a car, but it's an album of forgettable Interpol sounding tribute songs by Interpol. Nothing draws upon your desire to press repeat unlike their previous work.
Having regard for Interpol's reasonable reputation as unrequited lovelorn poets, the 6th track "Everything Is Wrong" verges on a satirical parody. "Everything is wrong, truly wrong, everything is wrong," Paul Banks laments. You have to ask yourself, is Interpol mocking their image? Have they become less nuanced in their descriptions of melancholy? Is this just lazy writing? I expect it's probably a combination of all of the above.
In short, I really wanted to love this album. I wanted to be exposed to the evolution of artists I admire and respect. Ultimately I was gifted an album that I'll quickly forget exists. If in 10 years Interpol release a Greatest Hits compilation they'll be hard-pressed to put any track from this album on it without feeling a little disingenuous.
Stars: 2/5
El Pintor is available on iTunes and in stores now.