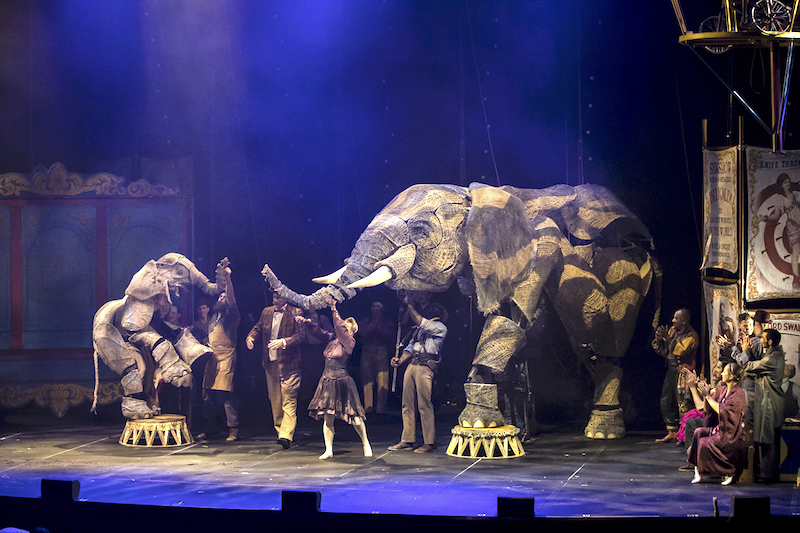 Circus 1903: The Golden Age of Circus delivers on what a trip to the circus promised for centuries: awesome entertainment in the true sense of the word.
Elegant, engaging and often funny, the Simon Painter and Tim Lawson world-premiere collaboration between The Illusionists magic show and the award-winning puppeteers of War Horse, has an easy flow that takes the audience along for a thrilling ride.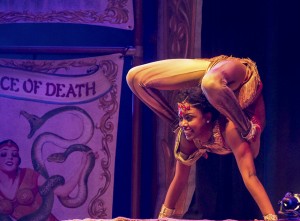 The entertainment moves seamlessly from one act to the next, accompanied by the music of composer Evan Jolly that enhances but does not dominate the acts.
The performers are magnificent, from the incredibly fast juggler, the Great Gaston (Francois Borie) to the contortionist Senayet Assefa Amara from Ethiopia who twists herself into mind-boggling shapes. She appears to not have a bone in her body.
All the acts are impressive: the elegant Lucky Moon (Elena Gatilova from Ukraine, a former world champion of rhythmic gymnastics), the strong man Andrei Kalesnikau and Anny Laplante from Montreal, Canada who together as Les Incredibles perform astonishing aerial feats and somersaults , Florian Blummel the German cyclist whose machine seems another limb on his body, the Perilous Perigos, the Brazilian knife-thrower Alfonso Lopez who has the audience holding its breath, and of course, the magnificent life-size puppet elephants, Queenie and Karanga, created by Significant Object in the UK. And many, many more.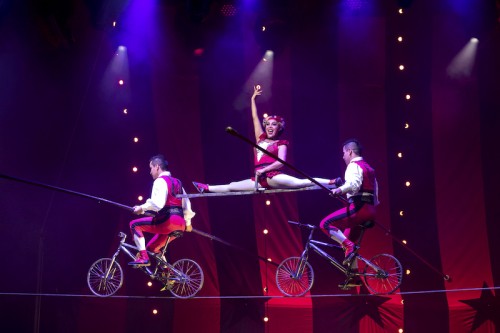 The acts build upon each other enticing from the mesmerised audience a crescendo of "ahs'.
The only discordant note is the audience participation act that features children from the audience and Ringmaster Willy Whipsnade (David Williamson).
While the act itself is very charming (especially when the children really enjoy their participation and play along enthusiastically) the timing disrupts the growing momentum, goes for too long and breaks the spell making it difficult for the Mexican family high-wire act, Los Lopez, to produce the grand finale. That part of the show would have worked better at the start before the acts set the beautifully directed pace.
Circus 1903 is not merely nostalgic indulgence but a highly entertaining display of extraordinary human feats beautifully directed and executed.
Definitely worth seeing. Catch Circus 1903 at the Concert Hall, Sydney Opera House:
Monday 26 December 3pm and 7pm
Tuesday 27 December 3pm and 7pm
Wednesday 28 December 3pm and 7pm
Thursday 29 December 3pm and 7pm