The opening of Belleville makes itself clear; this is a play about modern romantic problems, and in particular, those of two American expats living in Paris, Abby and Zack.
In the first scene, Abby, who has come home from a failed yoga class, walks in on her doctor husband Zack who is passing the time with online pornography.
The rest of Belleville, under Claudia Barrie's direction, is subtle and slow, and the precariousness of Zack and Abby's lives is untangled gradually.
The plot is condensed into two days and is minimalistic, which directs plenty of focus to writer Amy Herzog's sharp dialogue and clear love of strong characterisation.
But the writing falls short in the final scene, which fails to reach a dramatic climax and instead feels like a convenient and unimaginative Deus Ex Machina. As an audience member, it was hard not to roll my eyes.
Taylor Ferguson plays the deeply unhappy Abby with an authenticity that is made all the more impressive when you know she had only six days to learn her lines.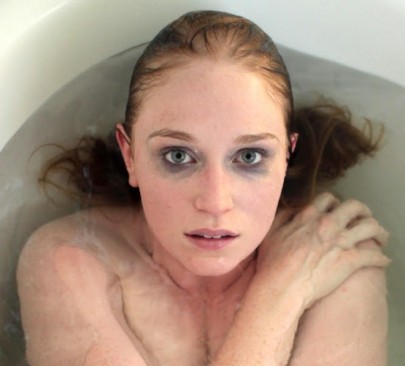 Josh Anderson perfectly captures Zack, the husband who will at once go to extreme measures to hold his marriage together while also begging his wife to give him a way out.
Chantelle Jamieson and Aldo Mignone play the older French couple, whose steadfast and assured relationship is in perfect juxtaposition with Abby and Zack's messy, uncertain one.
The set (Jonathon Hindmarsh), lighting (Benjamin Brockman) and sound design (Katelyn Shaw) all work harmoniously to present an image of a bohemian apartment in Paris (complete with fake weed and up to the minute pop music), which is fit for a couple that seems perfect on the surface.
This play is a well thought out meditation on modern relationship problems and how mental health issues impact on a couple's and an individual's happiness.
Belleville is showing at the Old Fitz Theatre in Woolloomooloo until until May 12.