After a long struggle with cancer poet, playwright, actor and author Luke Icarus Simon has added to his body of work with the releases of Lost in the Last Divided Capital and The Transit of Cancer. With a reputation of producing poignant and evocative works, they promise to be both raw and thought provoking.
Lost in the Last Divided Capital tells the story of young immigrant Perry and his struggle to find a sense of belonging as well as a sense of self after fleeing with his family from a country torn apart. Coming from the beautiful Island of Cyprus, Luke shared a lot of similarities with Perry and added: "He was drawn from my own experiences."
His relationship with his father is a central theme of the book, highlighting the emotional gulf between them through Perry. "We [Luke and his siblings] weren't sure what to do with him and he wasn't quite sure what to do with us. We are such different constructs. He was born in a village with no street names; hardly anyone even had surnames. The tradition was to take your father's name as your last name. Yet here we are with a number of university degrees and such a different perspective."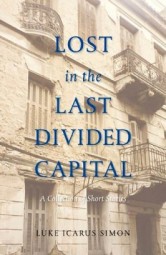 Preceding Lost in the Last Divided Capital and penned at his coffee table in fleeting moments of health, The Transit of Cancer is a raw revelation of Luke's psyche throughout his battle with cancer and explores the concept of facing your own mortality and understanding what is being left behind. When asked whether he initially intended to share his works when he was forced to step down from his career as a College Principal he responded: "I'd been having a duality in my life. I just could not do it anymore; I couldn't physically walk, I felt so frustrated creatively. You can't do anything in that state and poetry was the only outlet I had. Only when I was in remission did I realise I had to reshape these poems so they could be read by others and make it publishable."
Luke had been diagnosed with Stage 4 cancer, non Hodgkins Lymphoma and advised to get his affairs in order before seeking chemotherapy, an experience that, in his own words, "leaves you unrecognisable". It made him reconsider all his relationships, everything he'd done and everything he may never get the chance to do. "I didn't want to just be a sick person, you know? I'm not a very laid back kind of guy; I'm a doer."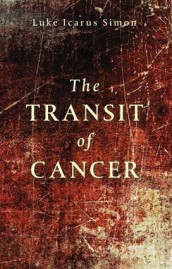 Luke now has his eyes set on his next creative venture. "I want to do something on TV. It allows you to do so much more than a film. I'd love to do it if I can." And this would not be the first time he's brought his creative flair to the screen. My Stamp Collection is a frame-by-frame film consisting of still imagery documenting his cancer experience. "It's not a live-action film, but a still film with a voiceover." Another undertaking he pursued while going through cancer, it visually documents his experience and took four years to come to fruition but was quickly picked up by the ABC for an exclusive three-year broadcast before being released for public viewing.
Now, for Luke the sky is the limit.
The Transit of Cancer and Lost in the Last Divided Capital are available online for purchase at dennisjones.com.au, Booktopia, Book Depository and Amazon, to access them as e-books. To view his award winning film My Stamp Collection click here.