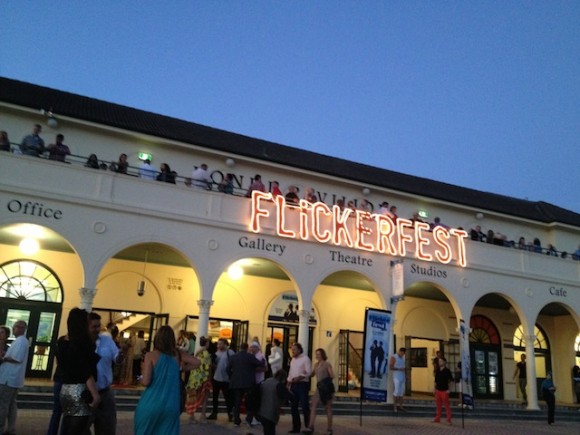 FLiCKERFEST'S Short Documentary category will now be eligible for Oscar accreditation as it joins the already Academy® Accredited Best International Short Film, Best Short Animation and Best Australian Short categories.
Recipients of the festival's prizes in the above categories will qualify for consideration in the Documentary Short Subject category of the Annual Academy Awards®.
The opening night diverse selection of five excellent films made it the strongest in memory when FLiCKERFEST kicked off last Friday night to a sold out crowd at the Bondi Pavilion.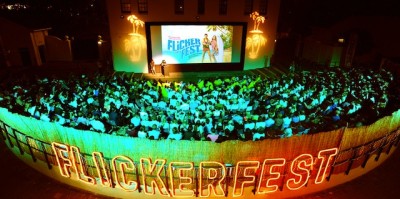 Today's The Day (USA) — written by Tamara and Daniel 'Cloud' Campos who also directed —  is an amusing musical that features Danny DeVito. The story is light hearted, the actors are engaging and the production values on this film are outstanding.
Tango Underpants (Australia) stars Emma Booth in a charming film about a girl's discovery of what an amazing difference a pair of underpants can make when she lands in Buenos Aries on her travels.  This delightful short is written by John Collee and directed by Miranda Edmonds and Khrob Edmonds.
I absolutely loved Butter Lamp (France/China), written and directed by Hu Wei.  This engaging film presents a series of fascinating cameos of nomadic Tibetan villagers through the daily routine of a photographer and his assistant. Some of the scenes are laugh-out-loud funny while others are touching, even intense.
The 6-minute Brazilian film Linear is quirky and surprising, adding a good dose of humour and a surprising perspective to the night's selection.
The final film, Great, is a terrific drama about a real life event in 1942 that involves an imaginative young Serbian resistance fighter, the Nazis and Charlie Chaplin's The Great Dictator.
And kudos to the night's DJs who managed to get most of the party crowd dancing on the Pavilion balcony.
Celebrating its 23rd year, Flickerfest — Australia's only Academy® Accredited and BAFTA recognised short film competition — will be screening under the stars at Bondi Beach until January 19, showcasing the best short films from Australia and around the world.
The festival will wrap up on Sunday evening with the much-anticipated awards ceremony where a selection of winning films will be screened followed by the official FLiCKERFEST closing night after-party.
For tickets or to view the full programme visit www.flickerfest.com.au