This year for the first time the New South Wales Government granted overseas students travel concessions for first semester but the verdict is that the measures are "not enough".
Although international students can buy quarterly or annual tickets at a discounted price, they are still unhappy about the restricted discounts and their discriminatory treatment compared with domestic students.
Until this year, NSW and Victoria were the only two states that did not to extend public transport concessions to international students.
Christina Zhen, from the Sydney University Chinese Students Association (SUCSA), said she thought the travel concession was a breakthrough when she first heard of it.
"But I was disappointed as soon as I heard about the limited discount when the details of this policy were disclosed," she said.
"We are only able to purchase seasonal and annual tickets at a discount, but not those tickets that are needed the most, for example, MyBus1 and MyBus2 passes."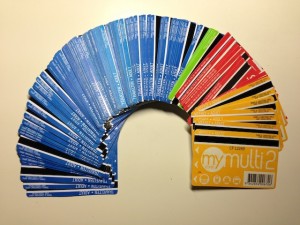 Transport for NSW restricted concessions for international students in MyMulti2 and MyMulti3 tickets, providing savings of up to 35per cent. A half fare concession on most public transport services is available to domestic tertiary students.
"We all know that, domestic students can purchase many kinds of tickets with a 50 per cent discount. However, we, as international students, only receive very limited discounts," Ms Zhen said.
University of Sydney Students Representative Council (SRC), organised the NSW International Students' Travel Concession Campaign in 2011 that aimed to encourage students to raise awareness of the inequity faced by international students.
Jay KaJing Ng, supervisor of the International Students Office of the SRC, said it was a great achievement in student activism that international students now were granted a concession in discounted tickets.
But Ng said international students and local students should be given the same concession deals.
"Students are students – I don't think it is fair to put students in different categories and assign them with different privileges and rights. International students are essentially paying more and getting less."
Ng said "international students' travel concession campaigns were being discussed across Australia and at the University of Sydney SRC" .
The NSW Government has yet to comment on students' feedback.
Jacob Andrew, Enrollments Office Supervisor at the University of Sydney, said that at an appropriate time feedback would be provided by the University to NSW Transport who would make a decision regarding the future of the scheme.
University of Sydney's Government Relations Office Senior Adviser Jane Oakeshoot, said the university launched the pilot program in semester 1 this year on behalf of Transport for NSW.
"It allows international students to purchase MyMulti2 and MyMulti3 (either 365 or 90 days) travel tickets at a discounted rate directly from the University," she said.
"All discounted tickets can be used for travel to and from a place of study as well as recreational travel, providing savings of up to 35 per cent. The tickets are not concession fares, but rather discounted tickets and therefore international students are not required to apply for or carry a NSW Tertiary Student Concession Card while using public transport."
Ms Oakeshoot said there would be relevant data to inform open discussions with the NSW Government and the university sector at the end of 2013.
"The pilot program has thrown up many questions which need to be negotiated and discussed with the NSW Government. We will continue our strong lobbying on this issue," Ms Oakeshoot said.