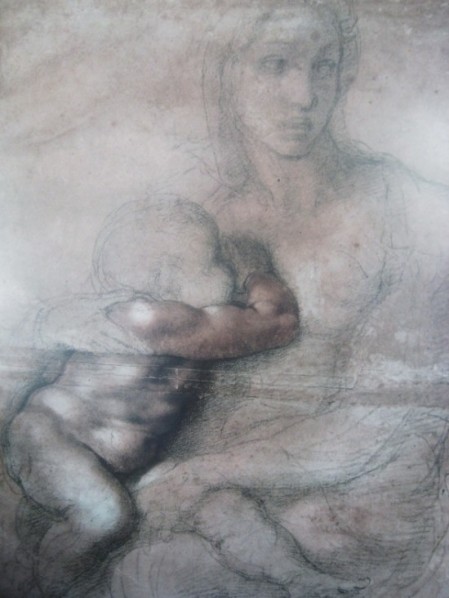 This is not your typical Facebook status: "Offer: Maria from Vaucluse has litres of frozen breastmilk. PM her if interested." The proposition: "Lauren in Matiland has 600mls to donate," is not a post which pops up on most Facebook news feeds either.
But such posts are the norm for mothers connected through the Facebook page 'Human Milk 4 Human Babies' (HM4HB). The site enables mothers who want to donate excess breast milk, or find a donor willing to share milk, to connect online. The NSW chapter of the global HM4HB network has over 600 members, who partake in peer-to-peer sharing of breast milk.
The practice of milk sharing, and the role of online networks such as HM4HB will be celebrated during World Milk Sharing Week, from 24-30 September. The event will help raise awareness about the possibility of donating breast milk to other mothers in need.
Whilst nursing her son, Melanie Diven had a copious oversupply of breast milk.
"I didn't want to toss it out – that would be a complete waste. I saw on the internet that you could do things like ice-cream and smoothies, and I thought, 'well the kids might like it, but I don't know if I'd want to eat it!'"
An online mother's group directed Diven to the Human Milk 4 Human Babies page.
"One lady was going away for a wedding and was leaving her child with her mother in law. I gave her a weekend supply's worth so that her mother-in-law could feed the child."
Diven also provided milk for a mother who had difficulties feeding a newborn son.
"When the woman showed me a picture him, he was a tiny little baby with tubes hanging out of him. My heart broke. The midwife had said, 'look, formula is your only choice. If you can't feed him, he's not going to survive.' So I was able to help them out."
Lucy Allen, administrator for the NSW chapter of Human Milk 4 Human Babies said the organisation plays a vital role in connecting mothers across the state.
"Donor and recipient families connect via our Facebook page, then generally make their arrangements in private from there," Allen says.
Often, the connections which women form online extend far beyond the mere exchange of milk.
"Usually a local 'milk run' involves stopping for a cuppa and a chat while the kids play," Allen says. "Many of the donor-recipient pairs we hear from are forming lasting friendships, beyond exchanging breast milk and storage bags."
The World Health Organisation (WHO) recommends that babies should be exclusively breastfed for the first six months of life. Complementary breast feeding is recommended up to age two. In situations where infants cannot be breastfed, the choice of the best alternative – whether it is expressed breast milk from the baby's own mother, breast milk from a wet nurse or human milk bank, or a breast milk substitute – depends upon individual circumstances.
For Sarah Mills, donor milk sourced through an online Coffs Harbour mother's group was the best option. Mills intended to bottle feed her daughter Munroe using formula while she was in hospital having her wisdom teeth removed.
"But my daughter wouldn't take the formula at all," Mills says. "I thought I would have to cancel the surgery altogether and I had been on the waiting list for over a year. I got very lucky that two mothers offered to help."
While mothers like Melanie Diven and Sarah Mills praise online milk sharing networks, concerns about the risks of peer-to-peer milk sharing have surfaced worldwide. The US Food and Drug Administration (FDA), Health Canada and the Agency for the Hygiene Safety of Health Products in France (AFSSAPS) have all issued warnings against obtaining human milk from other mothers.
The risks of milk sharing include the transmission of bacteria and viruses such as CMV, HTLV and HIV. But in Australia, these risks are incredibly rare says Dr Karleen Gribble from the University of Western Sydney's School of Nursing and Midwifery. In fact, CMV and HTLV can be killed by freezing.
"You're really at a greater risk of being struck by lightning," Gribble says.
Instead of strictly discouraging peer-to-peer milk sharing, many health organisations encourage women to acquaint themselves with the potential risks in order to make informed decisions.
"I don't think saying, 'don't do this, it's dangerous,' works," Gribble says. "It's a bit like safe sex. They've tried that in America – just don't have sex and you won't have a problem with STDs. It just doesn't work."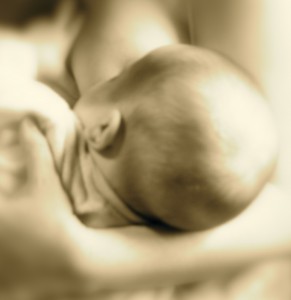 Milk sharing ultimately comes down to the needs of individual women, Gribble says.
"It's a case of choose your own risk. Nothing is riskless – you choose which risk you're prepared to take. It's going to be different for different women, and that's okay."
In Australia, the Australian Breastfeeding Association (ABA) neither advocates nor condemns milk sharing. Their position simply states, "there are risks involved in using privately-sourced donor milk". The ABA encourages women to educate themselves about methods to minimise potential risks.
Newcastle mother Penelopy Nichols was initially apprehensive about the dangers of sharing breast milk via the HM4HB site.
"I was worried about whether the donor was on medications or the milk had been drugged," she says.
"The woman had blood tests done and because she had donated to other mums and there weren't any problems, it put me more at ease to use her milk. My donor's milk is absolutely great for my little girl – I've received around 18 litres of milk so far."
The practice of sharing milk is hardly a new phenomenon – wet nurses have been around for centuries.
"It's a continuation of something that's been happening forever," Gribble says. "Women have always shared milk with one another. The really big technological change is not social networking sites but the ability for women to refrigerate and freeze milk."
Dr Fiona Giles, from Sydney University's Department of Media and Communications, says that breast milk has been traded, donated and sold on internet sites such as Craigslist for years.
One of the reasons why women are turning to online milk sharing sites is the severe shortage of milk banks in Australia. The Mothers' Milk Bank, located in the Tweed Shire in NSW, is one of the country's only organisations that provides breast milk to mothers at a small administration cost.
If more government sponsored milk banks were made available, Giles says, "women would take less risky approaches to find milk through social media".
Mills shares this sentiment. "I wish there were more milk banks around Australia. There are so many women that need milk and have problems getting it, but there are just no resources for us."
While the public hype that once surrounded breastfeeding in public has somewhat subsided, people are still squeamish about the idea of milk sharing.
Giles says there is still a "yuck" factor associated with breast milk.
"Of course it is an intimate substance and it's a personal practice but that doesn't mean that it's revolting or unclean. There were decades when no-one ever saw women breastfeed. If they did see someone breastfeed, they would rarely ever see any breast milk. It's a lot to do with the materiality of it."