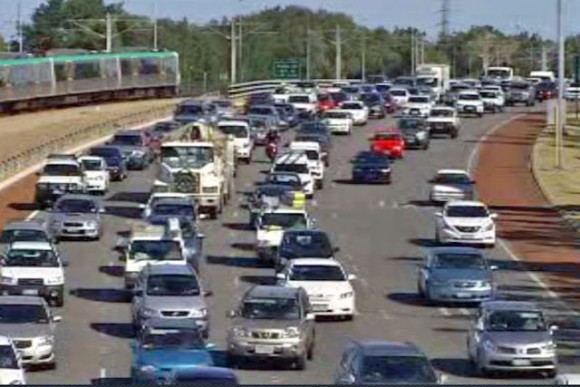 NSW Police will be out in force this Easter long weekend hoping that harsher penalties for high-range and repeat drink driving offenders will prevent the escalating road toll.
From February 1 this year, people convicted of high range, repeat and serious drink driving offences may be subject to the Mandatory Alcohol Interlock Program (MAIP), where electronic breath tests must be passed for a vehicle's ignition to be enabled.
Easter 2015 will be the first holiday period in NSW since these laws came into effect.
The double demerit initiative has been successful in addressing speeding, seatbelt and helmet related incidents, but there are no increased penalties for DUI offences over holiday periods. A recent Bureau of Infrastructure, Transport and Regional Economics report stated that a similar number of deaths have been attributed to under 60km/h roads as 100km/h, suggesting speed may not be the only cause for holiday road tolls.
Traffic Sergeant Tony Kenny of Newtown Police said that in inner-city areas drink driving was the number one focus for police. As a part of the ongoing NSW initiative, Operation Tortoise, Sergeant Kenny's unit will perform "anywhere between 1000 to 2000 breath tests over the four day period".
"The idea is to do RBT and highly visible operations […] to create a halo effect where the fear of being caught removes the temptation to drink and drive," Sgt Kenny said.
Jason Thomas from The Drug Detection Agency, a workplace drug policy and education centre, said this was the most effective strategy but that MAIP might not be the best tactic to reduce drink driving.
"It is the perception of being caught, not the punishment. It is all about demand, not persecution. If we can make it uncool, it will stop," Mr Thomas said.
Executive Director Shane Varcoe of the Dalgarno Institute, a community-based research and education facility focused on social responsibility, said their focus was "proactive prevention over damage control".
"If we only address the 'how' of the alcohol culture and not ask the tough questions of the 'why' of consumption and begin to be solution focused in this space, we'll continue to see a superficial change," Mr Varcoe said.
"What is really needed is a cultural and attitudinal shift about our 'love affair' with the bottle."
Operation Tortoise will be in effect from Thursday April 2 until Monday April 6.