Federal Government cuts to Medicare services from 18 sessions to 10, which came into effect on 1 January 2013 without review, poses problems for survivors of childhood sexual abuse. Evidence by the Australian Psychological Society (APS) indicates that 86 per cent of clients required more sessions than the maximum of 10 in 2013. For some clients, treatment was postponed for a year and in some circumstances, the psychologist saw the client free of charge or for a lesser fee.
Experts voice their concerns that there is not sufficient long-term support available for survivors of childhood sexual abuse (CSA), especially given the current Royal Commission into Child Sex Abuse. Dr Karen Tilker, an Honorary Associate in Psychology at Macquarie University and a specialist in complex trauma, says that suppressed memories may re-emerge when there is a suggestion of over-exposure to material relating to child abuse, and warns that many individuals bury the memory rather than accept these awful events.
"Each case needs to be identified in terms of the details of the actual abuse, the length of the actual abuse and the nature of the relationship with the abuser," he says adding that there are implications for family members and the wider community.
Under the Better Access to Mental Health Care Initiative, long-term support is not available and there are no plans by the Abbott Government to increase the number of sessions, despite the ongoing Royal Commission.
The Medicare scheme provides access to psychologists for people who present with a mental health disorder. Some people who are survivors of CSA may not identify as having a mental health issue.
"It is not uncommon for CSA survivors to have post traumatic stress disorder (PTSD) symptoms, but because of self blame for the abuse, do not regard themselves as entitled to health benefits," says Dr Jim Telfer, Senior Staff Specialist (psychiatry) at Royal North Shore Hospital and clinical lecturer at Sydney University. Those who are eligible can receive a maximum of 10 individual or group sessions.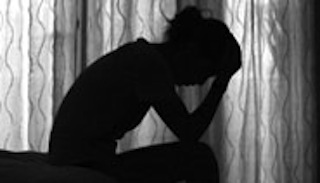 The mental health plan requires a review by a GP after six sessions to ascertain eligibility for a further four sessions. The Australian Psychological Society website explains: "After you have reached the maximum number of allowable sessions for the calendar year you will not be eligible for any further Medicare rebates for treatment you receive from a psychologist until the new calendar year."
Child sexual abuse  is a long-term issue that often requires many years of therapy for survivors to process their experiences. Survivors of child sexual abuse are often depressed and anxious and may be unaware of why they feel the way they do because it is occurring "at an unconscious level" according to Dr Tilker.
To enable survivors to cope, experts warn there needs to be an awareness of the effect the Royal Commission may have on them and the provision of services to support them, including an increase to the Medicare provision, says Dr Tilker.
Lifeline can be contacted on 13 11 14.