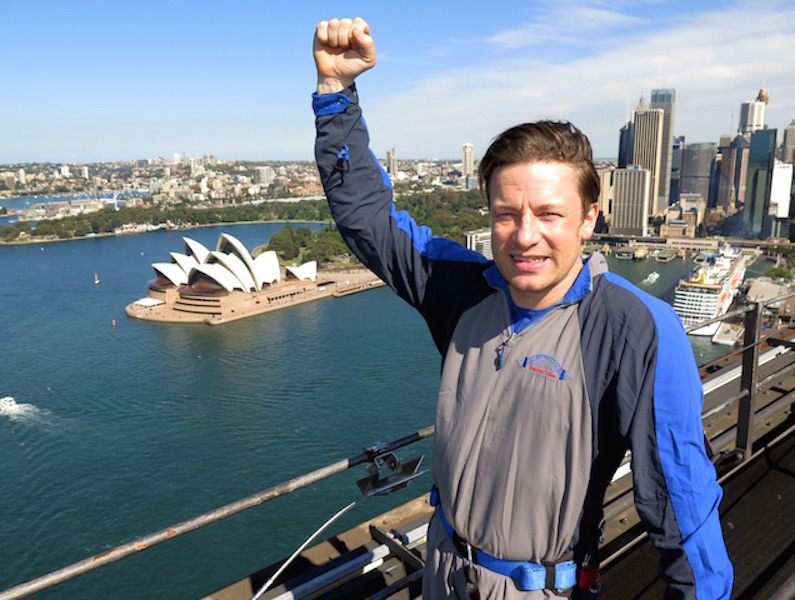 Chef and campaigner Jamie Oliver has launched his biggest campaign ever – a global petition to get food education back on the school curriculum.
On March 29, Jamie launched the petition following his LIVE Food Revolution show as part of the Sydney Opera House's 'Ideas at the House' Program.
Launching the petition at Sydney Opera House, Jamie said: "I've been campaigning in different countries for a while now and we've begun to see real change in some countries with cooking lessons in schools but now I'm taking it global."
The global petition, hosted with change.org, is targeting the governments of the G20 countries to persuade them to provide their nations' children with the basic "human right" of food education in schools.
"According to the World Health Organisation, 42 million children under the age of 5 were overweight or obese around the world in 2013, and worldwide, obesity has more than doubled since 1980.  These figures are shocking and we need everyone – governments, businesses, families – to do something about it," Jamie said at the Sydney Opera House.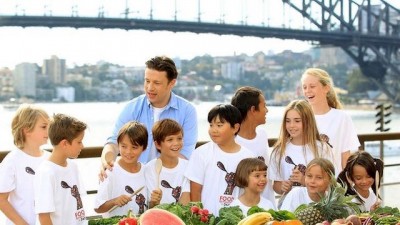 "Obesity more often than not leads to diet-related diseases like type-2 diabetes which can increase the risk of developing a number of serious health problems and decrease the life expectancy of many people.  But obesity is preventable and I believe that by educating our children about food and where it comes from and how to cook it and how to shop, we can turn the tide on the obesity epidemic that affects most of the world in 2015," he said.
"This change.org petition is a way to give a voice to everyone who cares about the future health of our children."
Four days in and with 400, 000 signatures and climbing, he is sure to reach his target of 1 million signatures.
This global petition comes in the lead up to Jamie Oliver's Food Revolution Day, his global day of action to make a stand for food education. This year the event, which takes place on May 15, will focus on getting kids cooking and will feature a cooking lesson with Jamie, available to stream online on the day.
Last year, more than 10, 000 events in more than 121 countries took place across the world. This year, more than 1300 ambassadors are set to take part, hosting events in their local cities in celebration of Food Revolution Day.