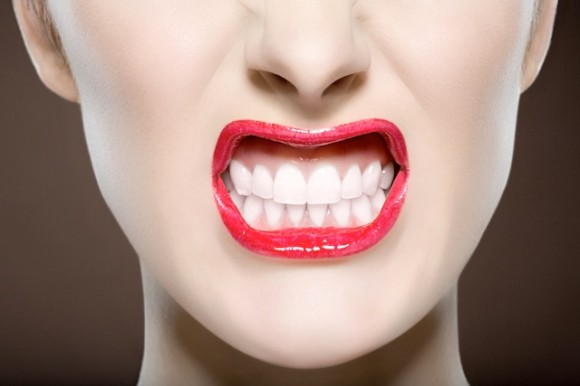 What a surprise when Ian and Ben visit their recently widowed father in Sydney and discover a fresh new fiancée from the United States. He is 75, worth $100 billion and she is 32, ex-beauty queen, passionate Christian and member of the Tea Party. Here comes the bride!
When dad married Fury, a funny and satirical play from renowned Australian playwright David Williamson, opens at the Glen Street Theatre on August 21.
This brand new production follows the sell out premiere season at the Ensemble Theatre.
Actor Annie Last, who plays Fury, says it was fun getting into the character of Fury, an American with her own set of beliefs and ready to shake up an Australian family.
"She is a bit of an alien entering in a new culture and a new country. She's never been out of the US and is really excited to be in Australia. But her beliefs can be quite shocking for Aussies."
Indeed, some of Fury's beliefs, like deep Christian religion and homophobia, are very different from Last's own worldview.
"You can never judge your character as an actor; you need to love them and understand where they're coming from," she says. "It's like putting on a new skin I suppose."
That is certainly challenging but the actor also sees it as a chance to experience a different life.
"Searching is one of my favourite things. This is one of the reasons why I'm an actor. It provides a great opportunity to walk in another person's shoes," she explains. "I'm a bit of a detective."
The long process in search of her character has included attending evangelist churches with rock bands and Christian songs, going to three-hour prayer meetings and looking to real people for inspiration.
"My character was a beauty queen when she was 19 so I've been looking at Siri Freeh Miss Minnesota 2012. For the Tea Party movement, Jenny Beth Martin, head of the movement, has been very fascinating," says Last. "And every morning before I go to rehearsals I listen to a Christian prayer that I found on the Internet. That way I'm getting quickly into the things that are very important to her."
It helps that David Williamson is well known for his skill in combining comedy and truthful family dynamics. "I come from a big family and you know I can just really recognise all of the sort of things happening in a family, cutting each other off, underlying tensions. You can see yourself on stage."
Above all, says Last, Williamson is definitely playing on our life assumptions: "It's been a bit of a reminder not to judge a book by its cover."
Audiences can look forward to a remarkable journey with lots of unexpected surprises, she says.
Produced by HIT Productions and directed by Denis Moore, the cast also includes John Wood, David James, Nell Feeney, Drew Tingwell, Tanya Burne and Jan Friedl. Set design is by Shaun Gurton; costume design by Adrienne Chisholm and lighting by Chris Hubbard
.
When dad married Fury is at the Glen Street Theatre, cnr Glen Street and Blackbutts Road, Belrose
 from August 21 to 25. Times: Wednesday – Saturday 8pm, Thursday 11am, Saturday 2pm and Sunday 5pm. Book on the Glen Street Theatre website or call 9975 1455.