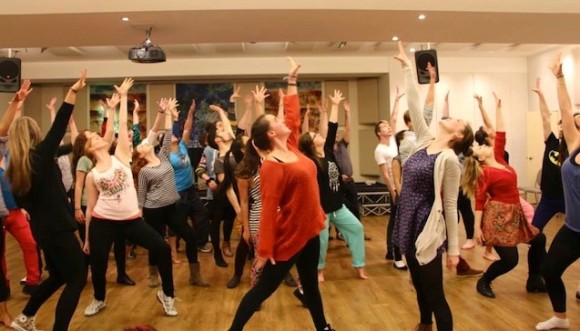 The 1980s. When dreams were big and hair was bigger. When we all thought we were gonna live forever. Chatswood Musical Society's upcoming production of FAME: The Musical takes a look at the grit and glamour of New York's High School of Performing Arts.
It tells the tale of an eclectic group of acting, dance and music students, each in hot pursuit of the biggest and most elusive dream of all: fame.
Chief among them are troubled queen bee superstar-wannabe Carmen Diaz, ambitious actress Serena Katz, wisecracking Joe Vegas, introverted violinist Schlomo Metzenbaum, classical ballerina Iris Kelly and talented but dyslexic hip-hop dancer Tyrone Jackson.
Under the formidable watch of teachers Miss Sherman and Miss Bell, the students master their craft and grow together, learning that it takes a lot more than mere dreams to succeed at "PA".
Backed by a pit containing some of Sydney's finest young musicians and with a vibrant, sixty-strong ensemble, Chatswood Musical Society's production of FAME: The Musical promises an evening of bright young talent and exceptional eighties entertainment- perms and all.
FAME: The Musical is running at Pymble Ladies College from October 2 to 5. For tickets please visit www.chatswoodmusicals.org or call 1300 66 22 12.