Last Saturday night, a quiet buzz filled the hallowed halls of Lygon Street's Victorian Trades Hall. For on that not so silent night, inside the world's oldest Trade Union building, the Bella Union Theatre opened its doors for the sold out Australian premiere of Christ Almighty.
Now this might be just in time for Christmas, but let's be clear from the outset kids, this is no Christmas pageant.
Christ Almighty is pure, unadulterated, uncensored rock' n' roll theatre at its best. Crazy, chaotic, and ambitious, this play is the well-executed bastard brainchild of director and actor extraordinaire Natalie Medlock and co-writer Dan Musgrove.
It features eight actors, eight monologues and two hours of interactive witty theatre interspersed with audience interjection and amusing banter. From the moment the lights went down until the opening night's final bow, the friendly and eclectic sold out crowd filled the small and intimate space with raucous laughter.
Many came to support Launch Housing in raising funds for homelessness, others because they'd heard of the production's success in NZ, and some came for a glimpse of the star-studded rotating cast who donated their time and talent to support the worthy cause.
The cast rotates every couple of nights so this is one show you could definitely watch again and again.
Sassy drag queen angels, randy innkeepers in their underwear, well endowed and love struck donkeys and a lonely shepherd's unrequited love all make for hilarious hijinks.
Add to this a larger than life King Harrod (who just wants to be loved), a most confused Joseph and, of course, one very pregnant Mary and you have the recipe for quite the intoxicating cocktail.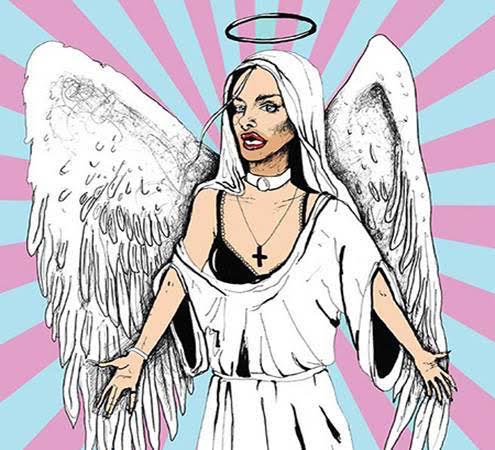 Of course you can't have a Christmas play without the three wise men, and director Natalie Medlock's portrayal of all three quirky wise men…. AT ONCE… provided a truly stellar, and revealing, performance.
In the words of Robbie Magasiva, who played Donkey on opening night, this show has everything from "bare bums, to giant penises. You name it, we've got it".
In true Monty Pythonesque fashion, it also crosses more than a few lines along the way but produces many a belly laugh in the process.
So if you're after a fun night out and would like to support a good cause go see Christ Almighty.
The money raised will help Launch Housing provide support to the many people who find themselves without a safe and secure home this Christmas.
The statistics are staggering: over 20,000 people experience homelessness in Victoria alone. From couch surfing to rough sleeping on the streets, in cars or insecure accommodation, homelessness affects people of all ages and life stages.
So there you have it, go see Christ Almighty. Go, and go often. Expect the unexpected and support a great cause.
Christ Almighty is on at Bella Union, Level 1 Trades Hall, Corner Victoria and Lygon streets (entry via Lygon Street) Carlton until December 10.
If you or someone you know is in need of support, call 1800 825 955 for emergency housing assistance. In NSW, call Link2home on 1800 152 152 for 24/7 support with referrals to accommodation for people in immediate need. For more information on the work of Launch Housing go to www.launchhousing.org.au.