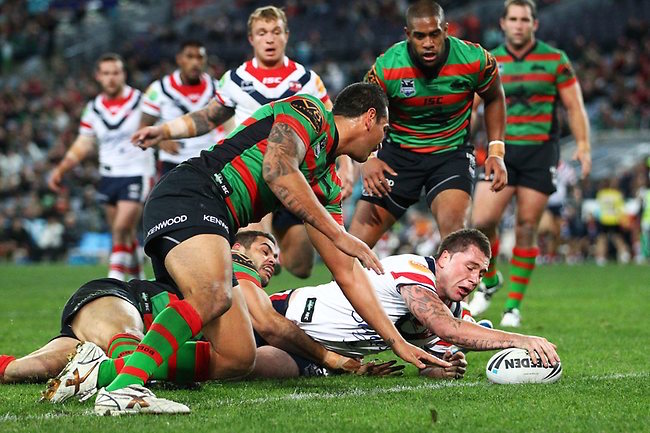 How's your team doing? Still a mathematical chance of making the finals?
The Worriers bowed out last round; it's the Chokers' and those Pesky Birds from the Northern Beaches turn this week to have their last throw of the dice. Here are my expert tips for this week's games.
Thursday night at WIN, after last week's choke against Wayne's World 5 (the final destination) the Chokers will be up for the challenge going against history and have their first victory against Penriff since 2012.
Friday night at ANZ, this rounds grudge match is on with the defending premiers the South Sydney Rabbitohs, all set to remind the 30-6`s why they are called the 30-6`s (last year's grand final score).
Saturday arvo at Remondis, with both teams losers from last weekend history tells us the Hobbits should trouble the Tigers, and so do this year's stats.
Saturday evening at Get Smart, another pair of losers from last round clash, but there can only be one winner and that will be the Thurston's as the Worriers just go through motions for the rest of the season
Saturday night at Allianz, in the battle of 1st v 2nd, with both sides having massive wins last time out, there can of course be only one winner and that should be the Dusters, who will also take over the top spot on the ladder at the expense of Wayne's World 5 (the final destination).
Sunday arvo at Cbus, in this week's 'who cares who wins' battle of the bottom of the table, Wickys Waiders should rise to the occasion and waid Brisvegas.
Also Sunday arvo at the Fortress, it will be the last throw of the dice again for those Pesky Birds from the Northern Beaches as they battle old foes Parramatta and unfortunately put them away.
Monday night at the AAMI Park graveyard, buoyant after last week's game, the Mexicans should just demolish Newcastle.
Good luck punters and go the bunnies.