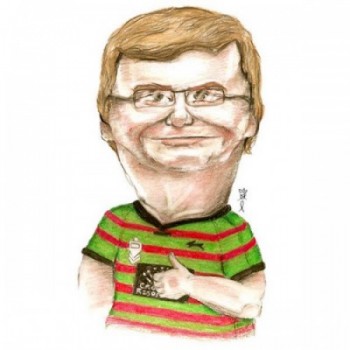 Did your team make it? Well neither did mine, we`ll see what happens with them next year. But for now its grand final time at ANZ on Sunday night and here are my expert tips.
Did somebody say Grand final? It feels more like a Queensland derby.
It's not the first time no NSW teams have featured in the big day but the first Queensland only grand final.
Last time both teams met in a finals game was three weeks ago and Wayne's World 5 (the final destination) took victory by 4 points; yes just a lousy try.
However both teams have met four times in finals games and the Thurston's have a 3/1 lead.
Adding to the plot, The Thurston's coach Paul Green once worked under Wayne as the halves coach at Wayne's World 5 ( the final destination).
Will Hodges get to go out with a bang or will the Thurston's finally get their maiden premiership? My head says Wayne's World 5 (the final destination) but I'm going with my heart and tipping the Thurstons in a tight one. I think their time has finally come.
Good luck punters and go the bunnies for 2016