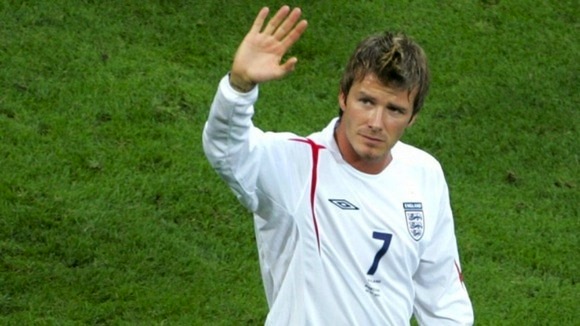 November 2010. A hot summer day in Newcastle, Australia. A luxury hotel and media frenzy on the periphery. The swimming pool. A tattooed guy rests on the bench; tired of people howling his name, he gets up and walks back to his hotel room. Another man stands in the pathway, hustled by his bodyguards. He walks by, stops, warmly smiles and introduces himself: "Hi, I am David". In awe, I reply, "I am Joseph". He chats for a short while, wishes me luck and walks off, his bodyguards no longer a menace.
THIS is my memory of David Robert Joseph Beckham, one of the humblest superstars I have ever met.
David Beckham, or Golden Balls, has finally decided to close the chapter on an illustrious career spanning two decades. He has announced his retirement at the end of this season at his current club Paris Saint-Germain (PSG), where he has two last games to play.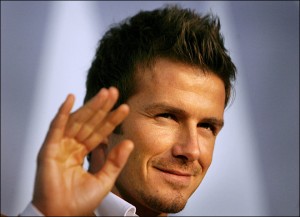 At the age of 38, Beckham has not only been an influence on-field, but also off it. From endorsements to modelling to promoting his country and football, he has been a tidal wave that has engulfed controversies and critics.
Beckham has played for six clubs—Manchester United, Preston North End (on Loan), Real Madrid, LA Galaxy, AC Milan, and PSG—and has led his England from the front with an unprecedented 115 Caps. A master of 'bending' the ball, he even has a movie named after him (Bend It Like Beckham).
One of the most glorious moments of his career was the last-minute free kick against Greece that took England into the 2002 World Cup; that moment catapulted him into football stardom, silencing fans and critics of his disastrous Red Card exit in the preceding Cup.
David Beckham is retiring at the top of his game and will be remembered as one of the greats, alongside legends like Pele, Zidane and Maradona. Even though his 'ball-bending' skills will be missed by fans all over the globe, his new ambassadorial duties are sure to keep him in the headlines. And who knows, he might just be back, hopefully as the manager of the England football team.
Amen to that.