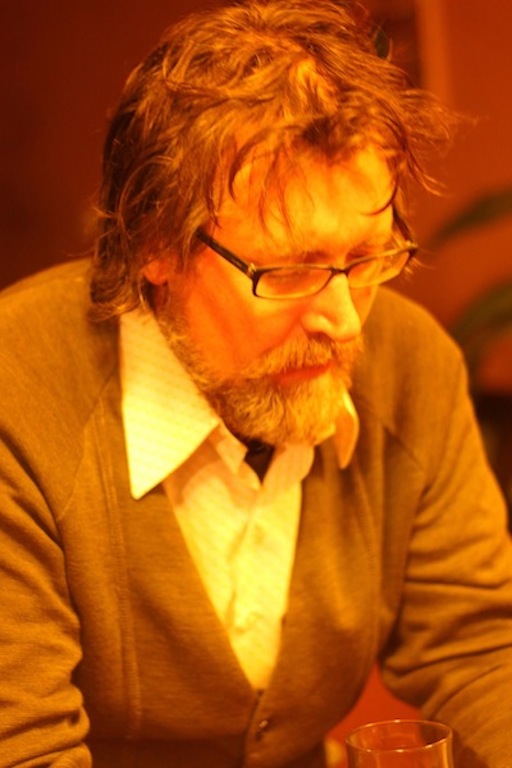 Songwriter Andy Gordon's new album The Reverent Jorfy was released late April. It is a sublime collection of acoustic flavoured songs that all seem wise beyond their years – sympathetically recorded and produced by Syd Green, a producer who always seems to get it so right. I was lucky enough to procure the album on vinyl LP that now seems the only way to listen to these woody, warm performances. I recommend it.
The keystone song on the album, "Breelong Black", has a fascinating story to it. It traces the story of Jimmy Governor (check out The Chant of Jimmy Blacksmith by Thomas Keneally – the brutally tragic story of a young indigenous man pushed to the brink). After writing the track, Andy and co-writer Green delved into more research and found a theatre piece performed by direct descendants of Jimmy, called Posts in the Paddock. They made contact with Aunty Loretta Parsley, Jimmy's great granddaughter, who features in the "Breelong Black" clip (see below).
I asked Andy a few questions about the song, the album and why he took 12 years to make his debut record. Here are his answers.
Q. Your track "Breelong Black" is the story of Jimmy Governor – can you tell us briefly how you got involved with Governor's descendants, and in particular, Jimmy's great granddaughter Aunty Loretta Parsley?
A. After we had written the song, "Breelong Black" Tania Bowra said that she had recently seen a production at Carriageworks in Redfern called Posts in the Paddock which was a theatre piece devised by descendants of the O'Brien family, one of the white families Jimmy murdered and Jimmy Governor's descendants. We immediately attempted to contact the four key people involved. Aunty Loretta Parsley, Jimmy's great granddaughter agreed to meet us and it began an amazing journey of friendship, discussion and mutual respect. We wanted to make a film clip for the song which was respectful to the history and to the survivors so it was an honour to have Aunty Loretta involved and her painting of Jimmy and the family really defines the video clip.
Q. What particularly drew you to the story of Governor?
A. There is a movement in Australian historical writing that has been slowly bubbling away. I am reading a book by Bill Gammage at the moment that likely will spur a whole lot more fodder for song but A Million Wild Acres by Eric Rolls was the book which gave me a more broad and balanced view of the Governor story than Keneally had provided as a high school student. In Rolls' account Jimmy was at once proud, wronged, mad/crazy, a bushranger, a husband and a father. He was still obviously a cold-blooded murderer but I wondered what I might be capable of in a similar position. Perhaps worse! In 1901, as a black man in Australia, help was non-existent, hunger was real and Jimmy was providing for a young wife and child and extended family and with a history of being done over by the white man no matter how hard he toed the line. I was drawn to the story but I couldn't get it into a song. All my attempts to put it into verse had been insipid and quite lame so I wrote an essay. What I brought to Syd on day seven of the session for the album was first the story and then I read him the essay. We went from there. The words in song form came pretty quick once we got started.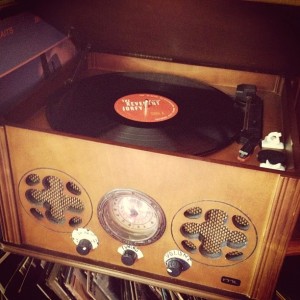 Q. Considering your debut album, Life Got in The Way, took 12 years to make, what sparks you to do another new album?
A. Life Got In The Way was an album that I needed to make at the time. The songs were songs which had been kicking around since Luminous days so some were 12 years old. It is really only since 2008 that Katrina and I have started to earn any real money by today's standards. We had moved from Sydney to the bush, were raising her two children, who have now flown the coop to live in Sydney and France pursuing their own lives, and we worked pretty low paid jobs and had a very simple life where money wasn't as important as perhaps other things. We slowly built our own house without going into debt and kept ourselves very busy doing all that stuff, building, gardening parenting, composting. With the kids leaving home, Katrina having a business which is going well and me working six months every year it meant there was an opportunity to make another album. I had been thinking of how I wanted to do it, who I wanted to work with and what I wanted to say. Did I have anything worthwhile to say? I had known of Syd for a long time but strangely we had never really met or connected. Luminous supported iOTA at The Hopetoun back when iOTA was on the rise so I had been aware of Syd for that long. Other musician friends had made albums with this elusive cat. I guess I felt compelled to go through the process again. It can be, without bringing folks down, a pretty soul-destroying thing making an album. You essentially pile up a whole lot of care and heart and soul on a saucer in front of yourself and then proceed to light it up. You hope like crazy that people are drawn to the flame and some are for a spell and you all bask in the gloryful warmth but after it has petered out and folks have gone home there is only yourself and a box full of CDs in your spare room left to occupy your thoughts until the next crazy escapade. When I question folk's motivations for appearing on something like The Voice I think, wow if I had 0.5 per cent of the hearts and minds of the 2.5 million people watching that show I could have a sustainable career, making an album each year, touring it then repeating the whole process the following year. It's a no brainer as to why you wouldn't try to reach and connect with that size audience.
Q. What did producer Syd Green bring to the album?
A. From the very beginning Syd brought to the album an unquestioning belief in me as an artist. The pre-production for this album consisted of he and I having great discussions about how we wanted to make an album that reflected where we were at after all these years on the planet. We've been around, we've seen stuff. We had nothing to prove. We wanted it to be sparse, to be ambiguous. He wanted to find my voice in it all. I sent him some new songs, two I'd written with an English friend, Bibi Cotman, and some folk songs – none of which would go together to make an entire album, and he picked the eye teeth out of what was there. I wrote a song or two in the excitement leading up to the sessions and what was missing we wrote on the spot. Three songs were written each in a day in the studio and recorded and completed. A creative madness!
He brought a magic, that only a good producer can. It was he and I for nine days in a lovely sounding room crafting nine songs. We stopped for lunch and dinner, to stroll on the beach, to dream and scheme. It never seemed rushed. When we needed a bass player, Syd picked up the bass. A piano would sound good, I'd do that! We were this self-contained, self-support group. Chalkie White, a country musician from down this way played a wild guitar solo one afternoon for us and lent us his banjo. Tania Bowra came down from Sydney and sang vocals for us because I so wanted her to be involved and she graciously accepted. People say the album sounds analogue and old-fashioned and other such things. What is old-fashioned is that we played each time together like it was the only take. We generally weren't looking to cut up performances to get 'the best version'. We recorded as if we were tracking to tape. We were quite conservative in how many tracks we allowed. Sometimes we pretended we were using a 16-track tape machine. (Of course you lose one track to SMPTE so you only really get 15 then!) More than anything we laughed through the whole process and so formed an amazing bond and friendship.
Q. Is there a theme running through this album that flows from the "Breelong Black" track and story?
A. Yes, definitely! The freedom, space and groove flow through the entire album. There is also a self-belief, rebelliousness and humility apparent I hope. The relationship which has developed with Aunty Loretta Parsley and with Syd is now informing the next project.
Q. Your style has a timeless, sweet old-fashioned woody feel about it. Do you think this more homespun and warm way of making music will always be around?
A. That's lovely, thank you. I guess for me, the timeless homespun thing has been around a while; John Prine, John Hiatt, John Martyn, Buddy Miller, Mary Gautier, Bonnie Raitt, Guy Clark, Gram Parsons, Emmylou Harris, Gillian Welch, our own Jason Walker, Leroy Lee, Matt Tonks, Heath Cullen, Brett Winterford – I like to think we are all mining the same seam. I think it will always be around.
Q. What next for Andy Gordon?
A. Well right now we really want to get this record out to as many people as possible. I am very proud of it and obviously I'd like lots of people to hear it. A new project is also happening which will be a collaboration between Aunty Loretta and myself. Syd will produce and co-write when we have the material to bring to the table and Tania Bowra is up for looking after the gold dust over the top of it. So yeah, we'll get the band back together man!
More information on Andy Gordon's website.